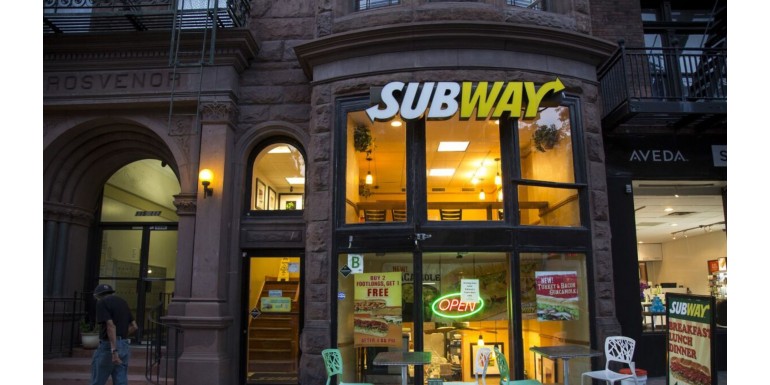 Roark Capital has a deal to buy Subway
US sandwich chain Subway announced on Thursday August 24 that it had signed a "definitive agreement" to buy the company from private equity firm Roark Capital. As a result, Roark Capital is set to become one of the world's largest restaurant operators. Find out more about the key elements of this acquisition in this article.
Read more: Summer & Graduate Program 2024
Subway takeover: terms of the offer
Investment fund Roark Capital has confirmed its intention to buy US fast-food chain Subway for $9.55 billion (€8.81 billion), bringing to an end a long negotiation process that involved several competing bids, sources close to the matter said.
In fact, this acquisition is the fruit of lengthy negotiations between the two companies. Roark Capital prevailed over a rival group led by TDR Capital and Sycamore Partners, which submitted a final offer of $8.75 billion, or $8.25 billion excluding the earn-out clause, according to sources familiar with the matter.
What is an earn-out clause?
In the context of mergers and acquisitions (M&A), this clause refers to an earn-out associated with a transaction. It enables the seller (the "out" element) to continue to benefit (the "earn" element) from the company's future performance. In other words, part of the sale price depends not on initial negotiations, but on Subway's actual future results.
Subway goes into the hands of Roark Capital
The acquisition of the Subway chain, which owns around 37,000 restaurants in over 100 countries, will make Roark Capital one of the world's largest restaurant operators.
The acquisition of Subway would be Roark Capital's third largest acquisition in the US restaurant sector. The two acquisitions that precede it are Burger King's purchase of the Tim Hortons chain in 2014 (for $11.4 billion) and Inspire Brands' acquisition of Dunkin' Brands in 2020 (for $11.3 billion).
In 2022, Subway reported a 9% increase in same-store sales. However, despite this encouraging performance, the chain is keen to divest its business, mainly due to rising costs and increased competition from rivals with stronger financial resources.
Although Subway had hoped for a valuation more than $10 billion due to its brand reputation and international presence, potential acquirers counter-argued for a lower valuation due to the saturation of the US market.
About Subway and Roark Capital
Subway was founded in 1965 in Brigeport when Fred DeLuca, then aged 17, had the idea of creating a sandwich restaurant to finance his medical studies. Since then, this American sandwich chain has built a reputation for its concept of instant preparation of customizable sandwiches from fresh ingredients.
Based in Atlanta, Roark Capital is a private equity fund focusing on franchise acquisitions. The fund manages $37 billion in assets and controls Inspire Brands, owner of restaurant chains such as Jimmy John's, Arby's, Baskin-Robbins, and Buffalo Wild Wings.
Read more: Everything you need to know about the purchase of First Republic Bank by JP Morgan