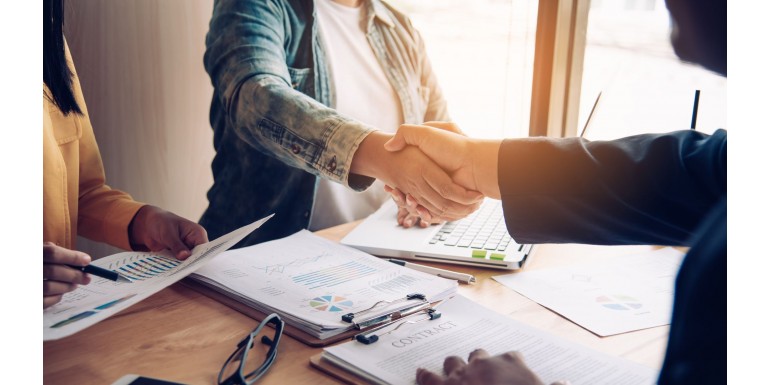 Venture Capital : definition, remunerations and recruitement
Venture capital jobs are attracting more and more students who want to work at the crossroads of corporate finance and the start-up world. Indeed, the advantages of this profession are numerous: exposure to a wide range of sectors, meeting talented entrepreneurs, a workload that is often (not always) more comfortable than in investment banking, etc. All these elements make Venture Capital a particularly difficult profession to access. 
So let's take a closer look at this very special sector and how to optimize your chances of getting in!
What is Venture Capital ?
Venture Capital (often abbreviated to VC) is a method of financing that allows young companies seeking to grow and become profitable to be financed by different types of actors such as banks, business angels, financial institutions or investment funds. If the primary job of a VC is to finance these small companies, it is also to advise and support them with a fine expertise of the sectors in which they are developing. 
There are many players of various sizes in this field, investing at different stages of a company's life (seed, early stage, growth). In France, we can mention BPI France, Eurazeo, or Gaia Capital Partners. As the first VCs appeared on the other side of the Atlantic, the most renowned players in the world, such as Sequoia Capital and Accel Partners, are still found in the United States, particularly in California. 
How much does VC pay ? 
In general, venture capital offers slightly lower compensation than private equity or M&A(to be put into perspective depending on the seniority and size of the structures), butcompensates for this difference with a life balance that is considered more pleasant. Here are a few averages that vary significantly depending on the country, the school of origin, or the previous experience: 
- Analyst: net salary + bonus: 60K - 100K euros
- Associate: net salary + bonus: 150K - 200K euros
- Senior associate: net salary + bonus: 200K - 250K euros
- Principal : net salary + bonus : 250K - 400K euros
- Partner: net salary + bonus: 400K- 600K euros
Read more :DeFi : definition, challenges and future
How to get in ? 
As mentioned in the introduction, venture capital is undoubtedly one of the most difficult fields to enter in the world of finance. Finding an internship, and even more so a job, is not an easy task, as offers are often difficult to access and rare.
However, there are many ways to maximize your chances of getting into the field. There are indeed some fairly classic paths that should be analyzed to understand the factors of success. 
- Academic background: Unsurprisingly, a master's degree from a top Frenchbusiness school (HEC, ESSEC, ESCP, EMLYON, EDHEC), a top engineering school (Polytechnique, CentraleSupélec, Mines Paris Tech, etc.) or a top Parisian university will increase your chances of passing the famous "screenings". Double degrees in engineering management (X-HEC, ESSEC CentraleSupélec, EMLYON-Centrale Lyon, etc.) will also be highly valued when applying for a job, due to the strong "tech" aspect of VC funds. If you are not part of the schools mentioned above, don't panic, you will also have the opportunity to try your luck in this field by highlighting your professional and extra-curricular experiences, see the next point.
- Professional experience: the second decisive point to take into account if you hope to integrate the very closed world of the VC is your professional experience and especially your internships. Naturally, an internship experience within a VC fund will be highly appreciated when you apply for a permanent contract. Indeed, nearly a third of VC analysts in France had previous experience in this field. Other fields will also be valued such as investment banking (M&A), strategy consulting, private equity, transaction services and to a lesser extent auditing. Experience in a large tech company such as Facebook, Google or Amazon will also demonstrate your strong interest in these subjects, and your ability to understand different types of structures. Finally and quite naturally, an internship or a first job in a well-known growing start-up as a right-hand man, growth, sales or product management will be a definite advantage, and will allow you to take a first step in this universe.
- Extracurricular experiences: A final way to stand out from the crowd may be to maximize your extracurricular experiences. For example, you can join your school's entrepreneurship association, participate in trade shows, or even build your own entrepreneurial experience, whether successful or not.
See more : Valuation methods
How to get a VC internship ?
As we've said, one of the easiest ways to get a foothold in this field is to find an internship with one of the dominant players. Here are some rules that will maximize your chances of getting that experience: 
- List the main players in the field that match your criteria
- Contact as many professionals in the sector as possible and encourage speculativeapplications, which are an excellent way to demonstrate your motivation. 
- Train yourself as much as possible from books, podcasts, articles, websites to understand in detail how the VC industry works
- Train yourself on the technical skills required such as startup valuation methods (see the Trainy video module!)
To sum up
As we said before, entering the elitist world of venture capital is far from being obvious, but by opting for the right experiences, adopting the right application methods and above all demonstrating your great motivation for the VC, you will have all the cards in hand to make a place for yourself in the field. 
It's up to you!