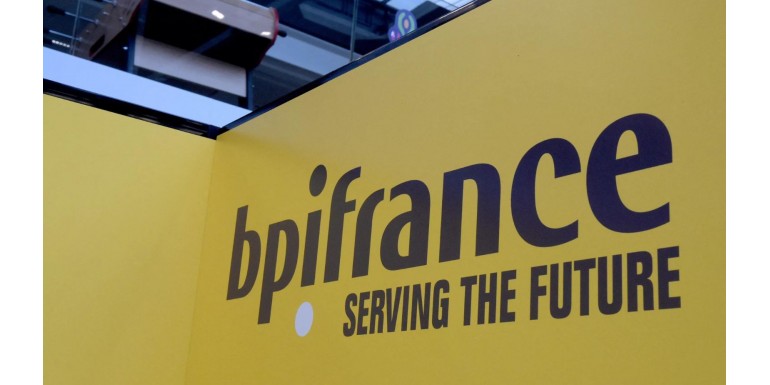 Why work in Private Equity at Bpifrance?
Recently, Bpifrance has extended its support to listed French companies through the "Lac d'Argent" investment fund. Bpifrance has injected 67 billion euros into companies over the year 2022 and has become a major player in the financing of industry. In this article, we take a look back at Bpifrance's history and private equity activities.
Read more: Meeting with Nicolas Dufourcq, CEO Bpifrance
Bpifrance's Private Equity activity
Public investment bank in France, known as Bpifrance, is a major player in the French economy, supporting start-ups, VSEs, SMEs and ETIs to accelerate their growth in France and abroad, while strengthening their capacity for innovation. The company offers a wide range of financing and support solutions tailored to each stage of a company's life - credit, guarantees, innovation support and equity capital. In addition, it attaches paramount importance to the ecological and energy transition.
Structuring Bpifrance's Private Equity activity
Bpifrance's teams are segmented into several divisions, each specializing in specific areas of activity:
Venture Capital
Bpifrance raises equity capital directly or indirectly to support growth projects in key sectors such as healthcare and technology. The largest investment vehicle is Large Venture.
In 2021, Bpifrance will have invested 726 million euros in innovation capital, with nearly 5.5 billion euros in assets under management, including 2.4 billion euros on behalf of third parties.
Development Capital
The Development Capital division's team of investors invests in Small Cap, Mid Cap Equity, Mid Cap Private Debt and Large Cap, in Partnerships with Sovereign Funds and in Specialized Funds (i.e. Fonds Avenir Automobile, Lac1, Fonds Build-Up International, Fonds Impact Environnement or France Investissement Tourisme).
Small Cap: investments range from 0.5 to 7 million euros.

Mid Cap: equity or quasi-equity capital deployed in investments of between 7 and 20 million euros in all sectors.

Large Cap: between 20 and 500 million euros.
Funds of Funds
With 1 billion euros deployed each year through more than 470 partner funds, Bpifrance's Funds of Funds activity aims to leverage the contribution of capital to companies and generate a sustainable long-term return on investment.
Source: Bpifrance.
Why work in Private Equity at Bpifrance?
Bpifrance is one of France's leading investment companies, with assets under management totalling €44 billion, including €9.5 billion on behalf of third parties. With a team of over 250 investment professionals and a presence in 53 regional offices, this management company deploys over € billion in equity capital annually, overseeing a direct portfolio comprising over 1,000 holdings in a variety of sectors.
What makes Bpifrance such a special investment bank?
Within the investment banking landscape, Bpifrance is recognized as a leading player. The company is Europe's leading asset management company and occupies a central position in the investment world. Beyond the characteristics of its business, Bpifrance stands out for its deep trust in its employees. The term "benevolence" is frequently used on the company's website. Finally, Bpifrance's exceptionally rich culture is based on a pillar of 4 values: Optimism, Proximity, Willingness and Simplicity.
Read more: Internships: Bpifrance one of the best companies to work for!