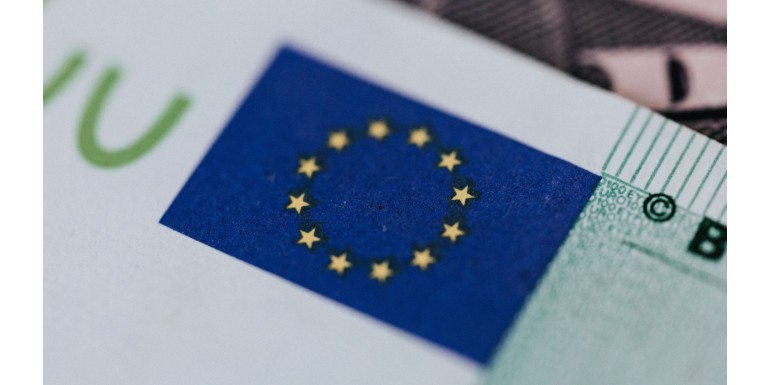 Euronext, the primary stock exchange of the Eurozone
Euronext N.V. (short for European New Exchange Technology) is a pan-European stock exchange that offers various trading and post-trade services. It is a Netherlands-based company that operates securities and derivatives exchanges in Continental Europe. It owns stock exchanges in Paris, Milan, Lisbon, Brussels, Amsterdam, Oslo, and Dublin. Euronext also owns the CAC40 indexes.
Euronext's growth 
In 2020, Euronext's sales were €884 million.
In 2021, sales increased to €1.3 billion, a 47% growth attributed to the acquisition of the Milan Stock Exchange.
In 2022, sales reached €1.4 billion, showing a 9% growth.
Euronext's main competitors are the London Stock Exchange (LSE), which is highly known but faced challenges after Brexit, and Deutsche Stock Exchange, which specializes in derivative products and is a world leader in this domain.
A look back at the beginnings of Euronext.
Euronext was established on September 22, 2000, through the merger of several European stock exchanges. It emerged from the combination of four major exchanges: the Paris Stock Exchange (France), the Brussels Stock Exchange (Belgium), the Amsterdam Stock Exchange (Netherlands), and the Lisbon Stock Exchange (Portugal).
The aim of this merger was to create a pan-European exchange, providing a unified market for investors and companies within the eurozone. Euronext sought to become a significant player in the European financial landscape, facilitating greater liquidity and visibility for listed companies.
Over the years, it has merged with several other exchanges, most notably the New York Stock Exchange (NYSE), before being acquired by the Intercontinental Exchange (ICE). In 2014, Euronext was spun off to become an independent entity once again.
Read also : HSBC: history, recruitment process and salaries
Focus on the acquisition of the Milan Stock Exchange
In 2020, Euronext acquired Borsa Italiana SpA, an Italy-based security and commodity exchange, from the London Stock Exchange Group Plc (LSEG). The announcement of this agreement was made on 09/10/2020. LSEG had acquired Borsa Italiana in 2007 for GBP 1.065 billion (EUR 2.13 billion) and had been looking to sell Borsa Italiana since 2019. The transaction was completed on 29/04/2021.
Euronext paid a cash consideration of EUR 4.444 billion, including additional cash generated since June 30, 2020. The acquisition also included Borsa Italiana's 62.53%-owned subsidiary MTS S.p.A., Cassa di Compensazione e Garanzia S.p.A., and Monte Titoli S.p.A. The deal was financed through EUR 0.3 billion in existing available cash, EUR 3.6 billion from the drawdown of Euronext's bridge loan facility, and EUR 0.6 billion in new equity from private placements to CDP Equity and Intesa Sanpaolo, two cornerstone Italian investors.
The synergies brought about by the acquisition of the Milan Stock Exchange
The acquisition of the Milan Stock Exchange marked Euronext's third acquisition of a major stock exchange, following Dublin and Oslo. This move strengthened Euronext's position, resulting in an average daily turnover of €2.395 billion in 2021. Together, Borsa Italiana Group and Euronext became the leading listing venue for secondary markets in Europe, with approximately €11.7 billion worth of equities traded daily.
The Proposed Combination also provided compelling shareholder benefits, with expected double-digit accretion including run-rate synergies in year 3.
Through the Proposed Combination, the Combined Group expected to achieve pre-tax run-rate synergies of €60 million per annum by year 3, primarily driven by cost synergies of €45 million and revenue synergies of €15 million.
This transaction significantly enhanced Euronext's scale, diversified its business mix, and strengthened its post-trade activities. The combined Group also benefited from a more diversified geographical footprint.
Euronext now holds a leading position in controlling the entire value chain, including IPOs, stock  exchanges, solvency checks, data collection, and retention. One of the main activities of the Milan Stock Exchange is clearing, ensuring that the buyer has the necessary funds to pay for the bond they are buying.
Just before the acquisition announcement on September 4th, the share price was €90.15. Shortly after, the share price saw a significant increase, reaching €96.50, the highest level this share had ever reached. This incredible increase was attributed to the announcement of the acquisition, which was seen as particularly logical given the possible synergies and the overall stock market euphoria of the Covid-19 recovery.